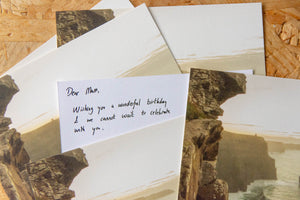 With the lifting of restrictions we are delighted to now be able to offer 'Local Collection and Local Delivery'. This is in addition to our standard An Post shipping and express courier shipping with our shipping partners DPD. At checkout you will now get three shipping options; 1. Local Collection : We can now offer local collection (and delivery, just drop us a message before your purchase) in a socially distant manner. 2. Standard: Your Siar purchase will ship via An Post once restrictions have been lifted at our standard rate of €4.50. 3a. Courier - Ireland: Your Siar purchase will...
---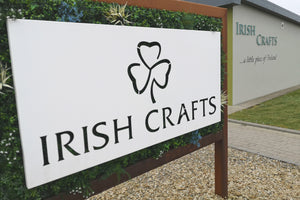 2KM from the Wild Atlantic Way and Doolin Pier you will find Siar Photogaphy available in Irish Crafts, Doolin. Irish Crafts will stock a selection of our Irish Culture and Irish Landscape prints in both a framed and unframed formats. Natalie & Aiden Fitzgerald have operated their store since May 2015 where the took a green field site and created a unique shopping experience in a contemporary building with space, light & ample parking and an interior with charm and warmth. They stock over 150 brands and have a full online shopping experience also.    
---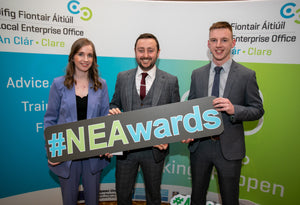 The National Enterprise Awards were first introduced in 1997 to celebrate the contribution that small businesses make to the Irish economy. The aim of the National Enterprise Awards is to showcase, encourage and support a culture of enterprise and entrepreneurship in our communities in Ireland, to promote entrepreneurship and to showcase, encourage and to celebrate the achievement of clients of the LEOs. We were delighted to be short listed alongside some fantastic Clare businesses.   It was both exciting and motivating to get some very positive feed back on our business vision from the judging panel and we look forward to working...
---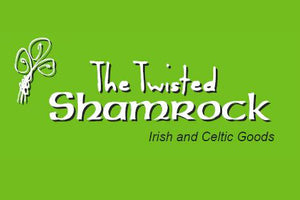 We are proud to announce our first international partnership. The Twisted Shamrock in Berkely, Michigan will be stocking Siar Photography from early next week. The Twisted Shamrock will be stocking a selection of our Irish Landscape and Irish Culture prints in both A4 framed and unframed format.  https://thetwistedshamrock.com/contact-us/
---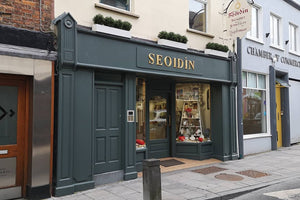 In our hometown of Ennis in county Clare, you'll find Siar Landscape Photography for sale in Seoidín, on 52 O'Connell Street. We are proud to partner with Seoidín a brand we've admired for many years both as retailers and makers, with their own jewellery line designed and made in Ireland since 2000. Seoidín stock a selection of our Irish culture and landscape framed A4 prints.  In their own words: Founder Maureen Harrison first launched Seoidín meaning 'Little Gem' in 1996 opening her first jewellery shop in Ennis, County Clare. With a love and passion and jewellery she began making her own designs in 2000...