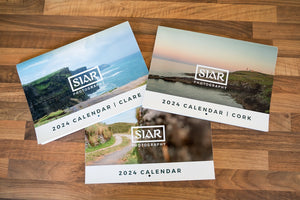 Following on the success of our 2023 calendars we are delighted to again share 3 editions of our 2024 calendars of landscape photography: County Clare, County Cork and Ireland, which includes 7 counties: Clare, Limerick, Kerry, Galway, Antrim, Cork and Mayo.  Each wall calendar contains 12 original photos by Gary Collins. All are printed on recycled uncoated paper, saddle stitched, A4 size (double A4 when open) and have a pre-drilled 5mm hole for hanging. Designed by us in Clare and printed in Ireland.  The calendars are €15 each (no increase from 2023 prices).  Shop All Calendars Here Left to right: 2024 Clare Calendar, 2024 Ireland Calendar & 2024 Cork Calendar  County Clare...
---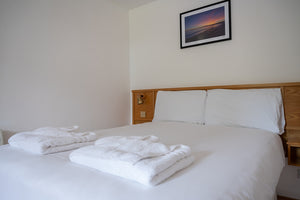 Nestled along the rugged coastline of West Cork, Celtic Cottages self-catering accomodation in Rosscarbery has long been a cherished holiday destination for those staycation-ing and visting from abroad. Recently, as part of their extensive renovations to enhance the experience of their guests, Celtic Cottages partnered with us to decorate a number of their Bay View Holiday Homes with our landscape photography of the surrounding region.  West Cork is renowned for its captivating landscapes, pristine beaches, and picturesque villages. And the aim of our partnership was to bring this amazing local landscape into Celtic Cottage's accommodation. Guests can now immerse themselves in the breathtaking...
---
We're heading out and about this summer, popping up at some markets, festivals and events in Clare & Cork! At these, we'll have a section of our prints (A4 unframed & framed), candles, and all going well NEW notebooks and greeting card packs. 
---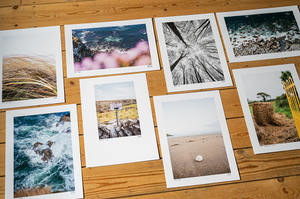 Just in time for the 2022 Christmas gifting season, we're delighted to add 35 new photographs of Ireland by Gary. This launch includes new photographs as part of our Landmark collection of well-known locations, landscapes and seascapes in Ireland. And our Authentic Ireland collection of documentary photography of Ireland - its flora, fauna and way of life. The full collection of new photos is available to view and shop here: New SIAR Photographs. We can't introduce them all here but here is an overview of some:  Clare First up, we've added some new locations to our Landmark Collection of County Clare. Including an aerial shot of the Kilkee Cliffs,...
---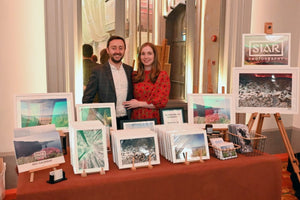 Popping up at the Shannon Airport Fashion Show at Dromoland Castle, Nov '22 Following on from Christmas 2021 when we first popped-up at Christmas markets in county Clare, we're back for 2022! More to follow - check back here and on our social media accounts for latest pop-up info!  At these markets, we will have a selection of our photography prints, cards, notebooks, 2023 calendars & candle for sale. We will also be taking orders for other sizes / finishes / personalised prints / gift sets or anything we don't have with us on the day, which we will deliver for free...