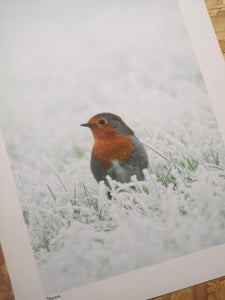 Pictured: 'Spideog' photograph - Christmas is our busiest time of year, we're incredibly grateful that our photographs and products are sent around Ireland and the world as presents. To ensure your order and gift makes it in time, please note the following delivery options and deadlines.  Post Orders We ship all our online orders - nationally within Ireland and worldwide - with An Post. For information on our shipping costs, see our FAQs here.  An Post advise the following last postal dates for Standard Post Parcels to ensure delivery for Christmas 2023 to the following locations: Rest of the World - 6th December...
---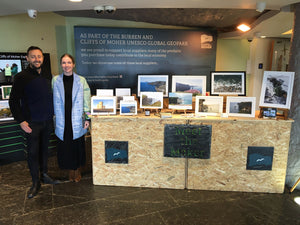 This year SIAR is not only going west, but also east, north and south to some new markets and pop-ups! Thanks to the support at markets the last few years, we're expanding where you can meet us, including events in Dublin, Cork - East and West, and Limerick, along with our home county of Clare.  At all of these events we'll have a selection of our photos for sale in A4 unframed and framed finishes, and will be taking orders for other images, A3 and A2 size photographs (Free delivery in Co. Clare or collection from Ennis). We'll also have our calendars,...
---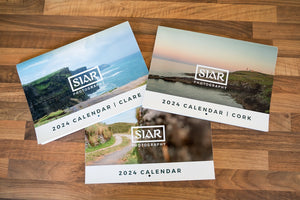 Following on the success of our 2023 calendars we are delighted to again share 3 editions of our 2024 calendars of landscape photography: County Clare, County Cork and Ireland, which includes 7 counties: Clare, Limerick, Kerry, Galway, Antrim, Cork and Mayo.  Each wall calendar contains 12 original photos by Gary Collins. All are printed on recycled uncoated paper, saddle stitched, A4 size (double A4 when open) and have a pre-drilled 5mm hole for hanging. Designed by us in Clare and printed in Ireland.  The calendars are €15 each (no increase from 2023 prices).  Shop All Calendars Here Left to right: 2024 Clare Calendar, 2024 Ireland Calendar & 2024 Cork Calendar  County Clare...
---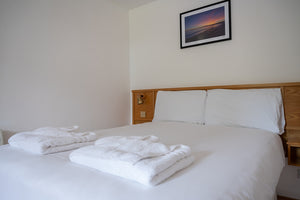 Nestled along the rugged coastline of West Cork, Celtic Cottages self-catering accomodation in Rosscarbery has long been a cherished holiday destination for those staycation-ing and visting from abroad. Recently, as part of their extensive renovations to enhance the experience of their guests, Celtic Cottages partnered with us to decorate a number of their Bay View Holiday Homes with our landscape photography of the surrounding region.  West Cork is renowned for its captivating landscapes, pristine beaches, and picturesque villages. And the aim of our partnership was to bring this amazing local landscape into Celtic Cottage's accommodation. Guests can now immerse themselves in the breathtaking...
---
We're heading out and about this summer, popping up at some markets, festivals and events in Clare & Cork! At these, we'll have a section of our prints (A4 unframed & framed), candles, and all going well NEW notebooks and greeting card packs.