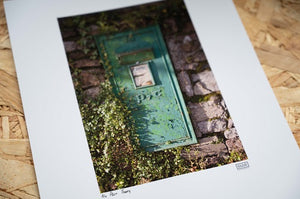 Pictured: No Post Today unframed print. Christmas is our busiest time of year, we're incredibly grateful that our photography prints and products are sent around Ireland and the world as gifts at this special time of year. To ensure your order and gift makes it in time, please note the following delivery options and deadlines.  Postal Orders We ship all our orders - nationally within Ireland and worldwide - with An Post. For information on our shipping costs, see our FAQs here.  An Post advise the following last postal dates for Standard Post Parcels to ensure delivery for Christmas 2022 to the following...
---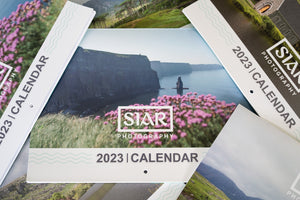 Gift Ireland year round! For the first time, we're delighted to launch not one but three 2023 Calendars of our original photography of Ireland! For 2023 we have calendars available with photography of County Clare, County Cork and Ireland (a few counties). All are wall calendars, saddle stitched, A4 size (double A4 when open) and have a pre-drilled 5mm hole for hanging. Proud to be Irish Made - all are designed and printed in Ireland. The calendars are €15 (plus postage) - reduced from €20 from previous years.  Shop All Calendars Here Left to right: 2023 Clare Calendar, 2023 Ireland Calendar & 2023...
---
SIAR Photography at the Women's Irish Open 2022, Dromoland Castle *post-event update*  Our largest showcase of SIAR Photography to date at the Women's Irish Open this past weekend at Dromoland Castle, Co. Clare. We had a fantastic weekend meeting and making connections with visitors from across Ireland, internationally and plenty of Clare people like ourselves, keen to enjoy a world-class sporting event on our doorstep. Thanks to everyone who stopped for a chat, a look and of course those who shopped with us - Gary is on delivery duty this week!  Thanks to Local Enterprise Office Clare for the opportunity and to our fellow exhibitors Hazel...
---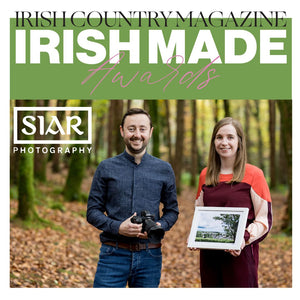 We're proud to share SIAR Photography is a Finalist in the Home category of the Irish Made Awards 2022 by Irish Country Magazine for the second year running! Our mission is to be "of Ireland and by Ireland" - we're passionate to share both our photographic perspective of Ireland and present high-quality, unique and affordable products made in Ireland - so being a Finalist in these awards is particularly special for us and our small business.And we need your help! Voting is open at https://irishcountrymagazine.ie/vote/ until the 6th of September. You can vote once per email address - Please vote for...
---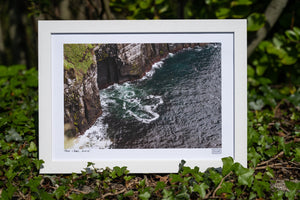 Wild Atlantic Love framed print This wedding and engagement season, gift love with SIAR Photography's original photography of Ireland, while supporting Irish made and championing green!  Our Suggestions Our "Wild Atlantic Love" print (pictured above) -  literally captures love on the Wild Atlantic Way! Gary photographed this natural heart formed by the foam of the Atlantic Ocean at the base of the Cliffs of Moher while on an engagement shoot quite fittingly!  Commemorate their engagement or wedding location with our landmark collection, which includes popular places such as Spanish Point, Gougane Barra, the Cliffs of Moher, Doonbeg, Bunratty and the Warren Beach, Rosscarbery...